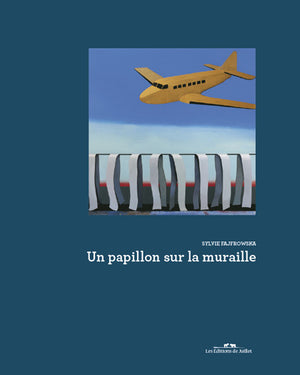 Sylvie Fajfrowska paints out of necessity. Starting from a pictorial big bang, an original chaotic jet close to an abstract expressionism, she observes her result for a long time and then begins a second step in her work. She scrutinizes, digs, enters the wall, lets herself be permeated through her subject of study. Things appear to her eyes, organize themselves in front of her. Forms emerge, structure the composition. From the starting magma, the artist sees characters, objects imposed on her. detach these appearances to isolate them on an empty and uniform background. There is in his remarks on his method a maintained illusion of wanting to govern everything, to control everything. To organize, to order to the point of making the things that have appeared almost mechanical, in the pictorial sense where Fernand Léger could have heard it.l'entendre.

Ultimate recovery, final order worthy of the Oceanian Freudian Feeling, the Great all of abstraction, veil of color worthy of a warm paradisiacal sea, return to the origins of the artist, painting and humanity.manité.

Refusing this little death, the artist then plunges into color, the only debauchery that would appear to be solvent. The contrast is striking between the chromatic chords brimming with life and all the framed, channeled forms that she has agreed to see appear.er.

Today's painter-medium, Sylvie Fajfrowska gives us her pictorial enigmas which perhaps have the same essence and the same power of fascination which, beyond time, emanate from the rock images that we call cave art. "."
Extract from the text by Loïc Bodin
Authors:Erik Verhagen, Loïc Bodin, Emmanuel Brassat

21.8 x 27 cm - 112 interior pages in color

ISBN: 978-2-36510-003-8