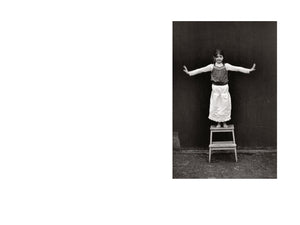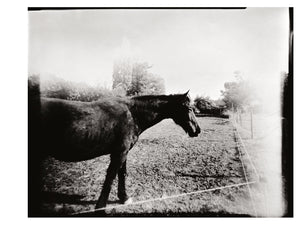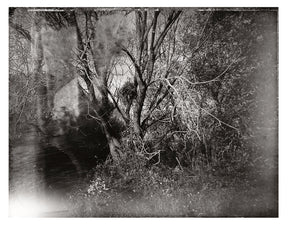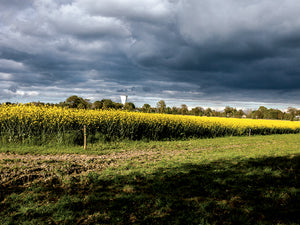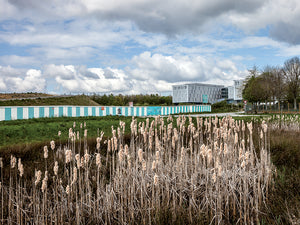 Trajectoires is a collection of photographs taken by Christophe Simonato and Jacques Domeau on the site of the future ViaSilva ecocity, in Rennes. The points of view that emerge reveal the desire to keep a visible trace of a world in upheaval.  

Evocation of childhood memories, of an age when each virgin territory is an invitation to discover a new playground, revelation of a wild and disorderly nature which gradually gives way to the city to enter a world where the landscape is organized around the spaces built, demarcated, functional. It is through this coming and going of the gaze that travels in time and space that Christophe Simonato invites us to explore these places. It is a dreamy stroll where the imaginary sometimes seems to take precedence over reality, such as this surreal appearance of a horse that appears in the visual field. Jacques Domeau proceeds by taking fragments of reality. He realizes real cutting lines in space. It updates the times of the landscape. Field, fallow land, palisade and building of activity of the future district concentrate in one and the same view forward, the present and the future of the place.futur du lieu.

The devotional force of the photographs of Christophe Simonato and Jacques Domeau certainly contributes to constructing representations conducive to the slow work of appropriation required by any major transformation of the landscape.e.
Photographs and texts by Christophe Simonato and Jacques Domeau

Preface by Claude Tible
12 x 18 cm - 136 pagesinterior in black and white and in color
Hard cover - canvas back

ISBN: 978-2-36510-055-7