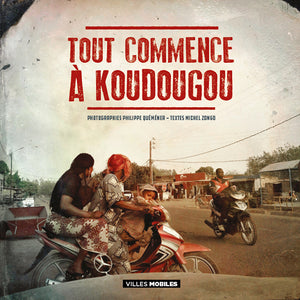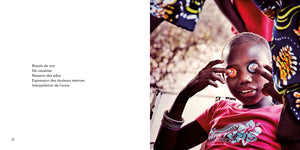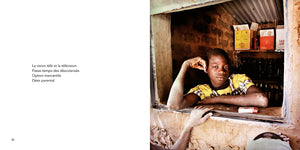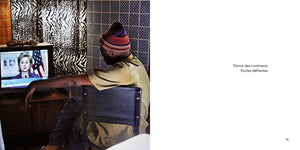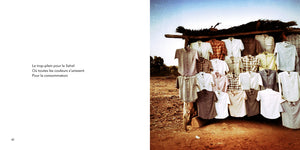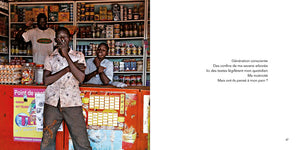 For more than 10 years, Philippe Quéméner and Michel Zongo regularly share time in Koudougou, a town 100 km to the westt from Ouagadougou, Burkina Faso.
Michel lives there, Philippe is in Brest. Together, they decided to work on the production of a book where the vision of a photographer, French, white, passing through, and that of an author, Burkinabé, black for residence, come face to face.re.
Through his photos, Philippe Quéméner offers a research landmarks in the seeming chaos of this teeming city, beyond what squeezed white usually sees. He tries to put facess on this Africa so far, so close, to show an active Africa, at work to earn its daily tô. Michel zongoongo answers him with short, poetic, political, humanist texts.
It tells the daily life of the citizen of the city of the Red Rider. He writes his fight against intolerance, indifference. He shares with us his dismay vis-à-vis the modern slavery imposed by the Chinese, Europeans and Africans themselves, through the exploitation of children. It is a plea for a just and humanist world.iste.
Together, they paint a portrait of this rebellious city, where even in the In peaceful moments, one can sometimes feel that discontent is still smoldering..
 *Tô: a mixture of flour and water, tô is the national dish, served as a cereal paste with a sauce.e.
Authors: Michel Zongo, Philippe Quéméner

14 x 14 cm - 84 pagesinterior in colors - soft cover
ISBN: 978-2-36510-054-0