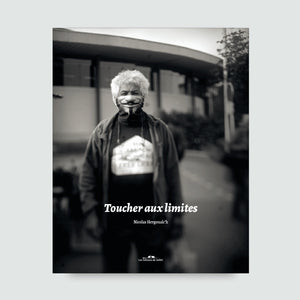 Touching the limits was carried out with people encountered in the street or through their place of confinement, during the period from April 24 to May 5, 2020 in the Pays de Lorient (56).
65 portraits associated with an interview around 5 open questions, on daily change, self-discovery and the representation of others, fears and hopes of deconfinement. From these simple questions emerges a great diversity, neither sad nor joyful, made up of hope, expectation, self-reflection, submission to the rule or search for loopholes. Realizations that this rhythm must be the one that we must keep for ourselves, or the wish that everything starts again as before. Anger. Hopes of decline, slowdown and ecological awareness, often in advance constrained by the intuition of a society that will not question itself even after that. Conspiracy theses and divine punishment too.
An exceptional moment to discuss and take stock of what we are going through.
Touching the limits is one of the etymologies of Confiner.
----
Photographer and educational speaker, Nicolas Hergoualc'h is influenced in his work by his initial training in human and social sciences which leads him to use the photographic tool as a means to work and make audiences work on social issues. He uses old and alternative techniques to produce images that deviate from the objective representation of reality and thus work with a plastic and sensitive material, open to interpretation.
 ----
140 pages - 85 photographs - soft cover - Format: 200 x 250 mm
ISBN: 978-2-36510-096-0
978-2-36510-096-0