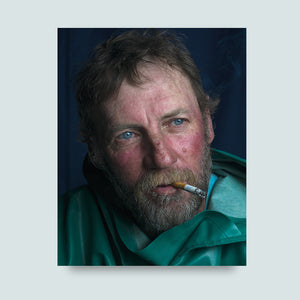 "The sea is in our blood"

The village of Kalk Bay is the oldest fishing port in all of South Africa, rich in a unique history of immigration:former Malay slaves, Filipino sailors stranded in the 19th century, Portuguese sailors, native black communities... During the 'Apartheid, Kalk Bay was one of the only places in the country where mixed-race, black and white communities could work and live together.
But the golden age of fishing is over and for everyone, this story will soon be a thing of the past, swept away by progress. The Bay is the story of the man's relationship to the sea and the last gasps of a relationship made up of passion and drowned illusions.
---
Benjamin Hoffman is a photographer and documentary filmmaker; he is the author of Testament manouche and Farewell Capetown (July edition)
---
Size:18.5 x 23.5 cm
Hard cover
104 four-color pages
45 photographs
ISBN:9782-36510-0861