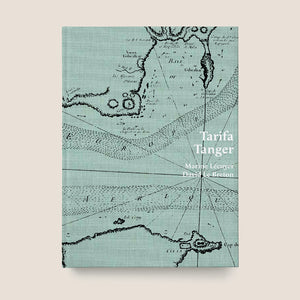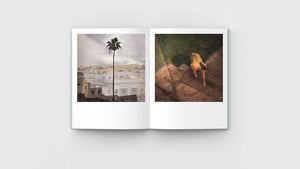 Tarifa - Tangier is a subjective exploration of two territories, located on either side of the Strait of Gibraltar. Tarifa, at the end of Europe, Tangier, at the beginning of Africa. Between the two, the deep and turbulent waters of the Strait of Gibraltar, at the same time link, border, and burial place. A blue mystery, whole, which bears thousands of stories of exile, loss, encounters and secret hopes.
 ------
Marine Lécuyer develops a personal writing at the crossroads of reality and imagination, and is involved on a daily basis in the realization of long-term photographic projects, mainly focused on the exploration of the notion of territory, whether geographical or respondent. In Tarifa - Tangier, his images are accompanied by a text by sociologist David Le Breton.
 ------
« Through the miracle of photography, always superimposing two images, Marine Lécuyer connects the two shores. Africa and Europe, Morocco and Spain suddenly no longer have borders, no guards or police. It unites the worlds to ward off the horror of shipwrecks, and to make going from one place to another auspicious.»
David Le Breton
96 pages - 45 photographs - Hardcover and canvas cover..
Format: 140 x 180 mm
ISBN: 978-2-36510-077-9