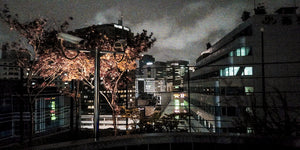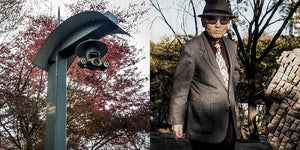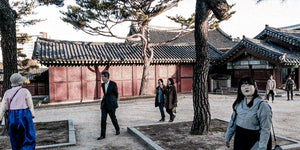 An instant stroll through the streets of Seoul, taken as if through the eye of a video camera. Through chance encounters and urban explorations, we discover a city under electronic surveillance, ultra connected and rich in centuries-old traditions.s.
Seoul is the city that symbolizes technological change as a corollary of urban change. A worrying laboratory for the distribution of public and private spheres, it seems distant to us while giving us an image of what the public spaces of tomorrow could become.
Denis Bourges is a photographer, member of the Tendance Floue collective; he published Médecin de campagne at Éditions in July in 2014. He works for the national and international press and has exhibited on numerous occasions.
Lætitia Guillemin is an iconographer, curator and teacher of the history of photography.
Authors: Denis Bourges, Laetitia Guillemin
14 x 14 cm - 88 pagesinterior in colors - soft cover
ISBN: 978-2-36510-049-6