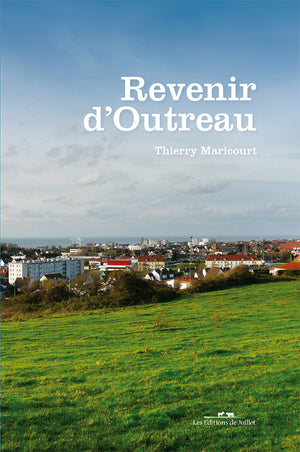 This work is the restitution of a writing and photographic work carried out by Thierry Maricourt during a year in Outreau.u.

Fiction is a way for the author to go and meet the territory and its inhabitants, as if to ward off the bad luck which seems to have been wreaking havoc on this town for several centuries.es.
Thus, we learn that the emblem of the city the phoenix is not an empty symbol; from the Hundred Years War to the bombings of World War II, the tumults of history have not spared Outreau. However, it has always recovered, the strength and character of its inhabitants largely contributing to it.gement.

This book is edited as if to dispel a misunderstanding. Outreau, an outcast city, victim of a notorious injustice, still lives in the trauma engendered by the expressions of dread that the mere pronunciation of his name provokes. However, it is a very lively territory, populated by inhabitants, for whom daily life is also synonymous with the future.enir.

Thierry Maricourt is a novelist and essayist; to date he has published around forty books. Author of both children's books and poetry collections, he is also a specialist in Scandinavian and proletarian literature..
Author: Thierry Maricourt
16 x 23.8 cm - 80 interior pages in color
ISBN: 978-2-36510-012-0