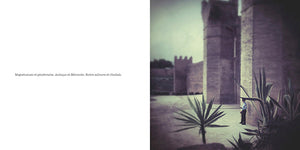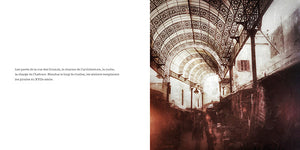 Arnaud Tudoret reveals a plural city, a bundle of cultures, histories and centuries. Like the wind on the surface of the river, it caresses through a few fragments of life, the infinity of Rabat. Yann Kukucka reinvents his wandering, oscillating between chance encounters, poetic breaths and timeless anecdotes.s.

Infinity Flap is a moving and unexpected postcard, a visual tale in which everyone projects with delight and imagination their own adventure, their own discoveries.
Authors: Arnaud Tudoret, Yann Kukucka

14 x 14 cm - 80 pagesinterior in colors - soft cover
ISBN: 978-2-36510-022-9
Infinity Flap is the fourth opus of the collectionMobile Cities, carte blanche to authors and photographers, in the city of their choice, at the rate of two publications per year.
Rabat fromJuly Editions weVimeo.