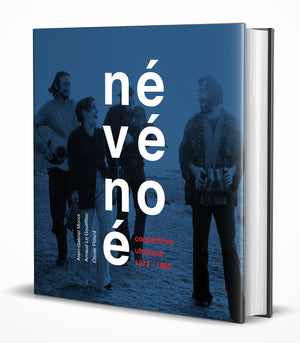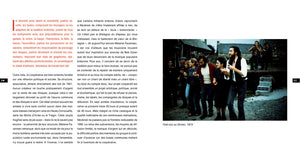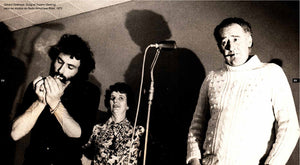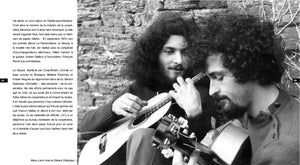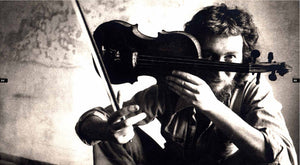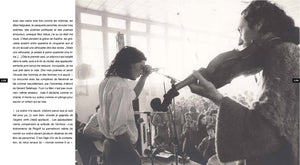 In 1973, in Brittany, Gérard Delahaye and Patrik Ewen founded Névénoé, a musical cooperative.
The principle: the profits collected by the sale of records will be reinjected into the creation, and from each record will spring other records: there are six to choose, and make their decisions unanimously..

Pioneers of a Do it yourself which combines with the return to the Earth and the Living and working in the country, the musicians are influenced at the same time by the folk revival, the Breton tradition, the Beatles and the flamboyant folk rock of the Byrds. The time of a shared dream, ten 33 rpm and as many 45 will see the light of day. The poetic incantations of Melaine Favennec, the enigmatic, sometimes orientalizing embroidery of Kristen Noguès, the le talking blues dreamlike by Gérard Delahaye, the angry chants of the poet Yvon Le Men, who will all burn their first candle there, surprise and simulate like the forgotten classics of a certain high-level folk, mixing poetry and experimentation..

The authors
Musician and historian, Olivier Polard explores the musical proliferation that shook Finistère in the twentieth century. He recently publishedBrest singing, from Henry Ansquer to Christophe Miossecc. Journal DirectorHopala and literary critic of the journalAr Men, Alain-Gabriel Monot is the author of numerous works devoted to writers and artists of Brittany.
Arnaud Le Gouëfflec is a musician, author of songs, novels and comic book scripts. He publishedTerminus Saint-Malo with photographer Stéphane Mahé, in the Villes Mobiles collection Ed. of July.).
20 x 22 cm - 192 pagesinterior in color - Hardcover hardcover
ISBN: 978-2-36510-044-1