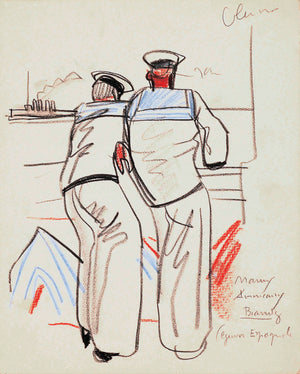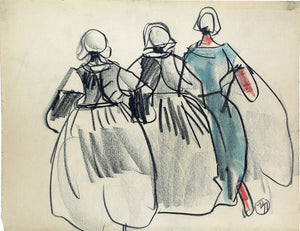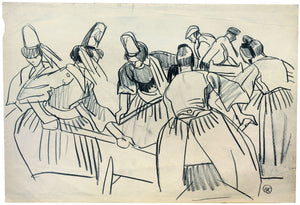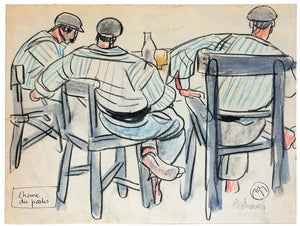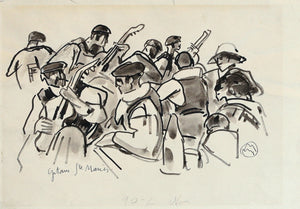 Mathurin Méheut travels the world with a sketchbook in hand. How many photographs show him, in the trenches, on the ruins of war, in uniform or in street clothes, in Nara or Roscoff, standing with his feet in the water or in the snow, sitting on the ground, but always always! equipped with its precious equipment! Wherever he is, Méheut draws. All his life, tirelessly.
This monograph takes the party to show the drawing of Mathurin Méheut in its freest forms; done with care, it shows the sketches thrown out as works in their own right.
Mylène Allano is an art historian and exhibition curator at the Mathurin Méheut museum, in Lamballe 22, with which this book is co-edited.
-----
148 pages, 100 reproductions
Canvas blanket
Format: 255 x 220 mm