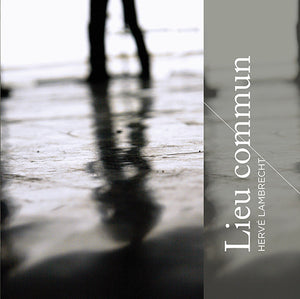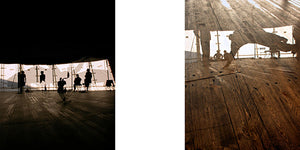 WithCommon place, Hervé Lambrecht casts his unique gaze on the intimacy of a separation.
"At the wheel. At night, the ceiling light. The light floods the distance and I can no longer see anything under the light. Cruciate ligament rupture of the soul, without appeal. Stop, rehabilitation, and probable recovery after medical advice.l. (…)

I'm going to hate travel, hate departures and arrivals, hate projections, hate the familiar. I will photograph and write what I don't hate, take care of miracles, gain my footsteps, suck in the incandescence of flesh and blood presences, those of a dance company. Go to the source. To be on a trip, finally. "."
Author: Hervé Lambrecht

14 x 14 cm - 100 pagesinterior in color - hard cover
ISBN: 978-2-36510-020-5