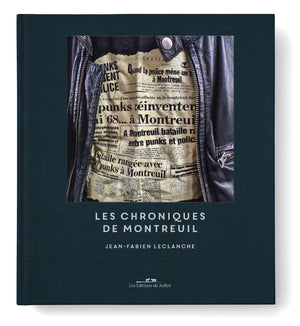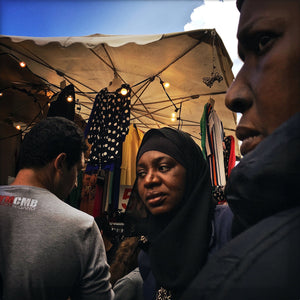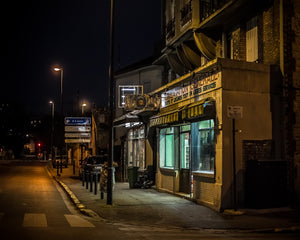 The chronicles of Montreuil, second book by Jean-Fabien Leclanche, follows on from the work started in 2015 with Good Morning Montreuil, a first book published by Éditions de Juillet now out of print.).
This work revolves around 8 texts, 8 thematic entries to tell about this city of the red suburbs grappling with the major transformations imposed by the progress of the Grand Paris construction sites and the new imperatives of living together in a hyper territory.. Jean-Fabien thus develops his practice around the ephemeral memory of places and places himself as much in a narrative as in a documentary perspective, by questioning the place of humans in the urban environment.n.
---------
Jean-Fabien Leclanche came to photography through roundabout paths. Journalist and teacher, from the traditional written press, he was very early interested in the web and then in social networks.. 
« Once again, I left behind me the alcoholic hubbub of conversations and glasses that collide in the dampness of the end of the concert. After the group laid down their arms, silenced all the amps and repacked the cam to join the thirsty swarm, the song started again. As long as there were pints to lock, two to three kisses to smack, butts to burn on yellowed fingertips, the merry lung-eaters clique held their dirty, barely-lighted end of the sidewalk. You could still make out the same heads, the wear and tear of looks pinned on bony faces, surrounded by far too much excess and far too little zeal.le.»
Jean-Fabien Leclanche
(extract)
---------
- The leading edition: a book signed by the artist and a signed printé of a photograph in the format 18 x 24 cm at the price of 90 euros. Limited edition of 20 copies..
- Artist's edition: a book signed by the artist and a signed 30 x 40 cm printé of a photograph at the price of 350 euros. Limited edition of 8 copies..
------------ 
144 pages, 105 photographss
Canvas blanket - Format: 220 x 260 mm
ISBN: 978-2-36510-073-1