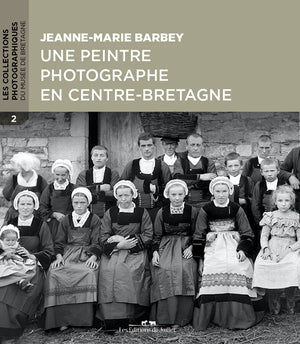 Title temporarily unavailable
First decades of the twentieth century. Jeanne-Marie Barbey spends her holidays in Gourin, in Central Brittany, near her brother who runs a hotel there. Young Parisian, drawing teacher, painter, she uses photography as a sketch in her pictorial work. The 200 or so negatives that have arrived so far reveal to us a photographic gaze full of empathy for the inhabitants, what a portrait, but also a painter's gaze; Jeanne-Marie Barbey uses photography as an element of composition for her future pictorial work.r.

A century has passed. The photographs which she took just before the changeover which will follow the First World War also constitute visual ethnographic testimonies: costumes, festive or religious practices, habitat ... Her photographs transport us to the heart of the daily life of the inhabitants of Gourin with accuracy and sensitivity.


Authors: Laurence Prodhomme and Pauline Jéhannin
14 x 16 cm - 116 inner pages in two colors
ISBN: 978-2-36510-011-3