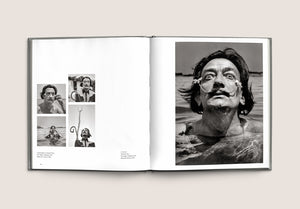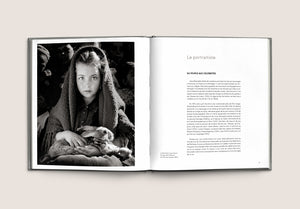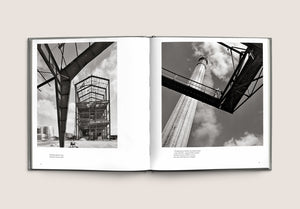 Major figure in French photography of the xxe century, Jean Dieuzaide is the subject of a major retrospective in Toulouse. A photographer classified as a humanist, his career - mainly Toulouse - is strewn with fruitful encounters and friendships, which have enabled him to contribute in particular to the birth of the Rencontres photographiques d´Arles.s.
« Jean Dieuzaide has long been presented as a photographer of reality, the witness of fleeting moments of happiness, the artisan of photographs embodying the harmony of the world and the ferryman of the nobility of human works. () Playing the rest of his score in fertile reframing, Dieuzaide brings out unexpected characters, singular portraits that conform to their legend. Dali, flowers with a mustache, pastor's stick under his arm, in direct connection with his myth. Portraits of the people also, market day, returning from fishing or hunting. The most successful in their flamboyant simplicity, their sovereign gravity: La Gitane du Sacromonte, The little girl with the lapin, have become icons.»
Extract from the text by Françoise Denoyelle

-------
Françoise Denoyelle is a photography historian, university professor at the École nationale supérieure Louis-Lumière, associate professor, University of Paris 1 Panthéon-Sorbonne, curator and expert, notably with the Paris Court of Appeal.
------
Canvas blanket
Format: 240 x 260 mm
ISBN: 978-2-36510-099-1
In co-edition with the Château d´Eau, Toulouse.