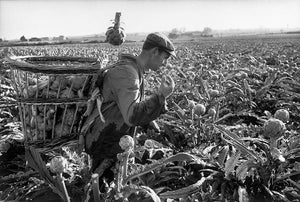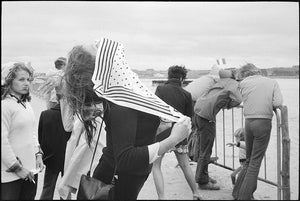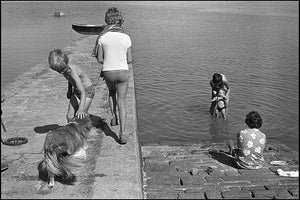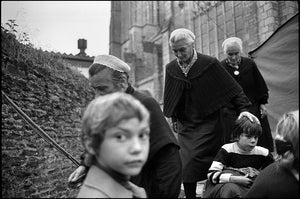 Guy Le Querrec in Brittany
retraces 40 years of photographs of a Brittany that is both traditional and contemporary, anchored in its culture and open to others. From the workers of the Douarnenez canneries to the Leon artichoke pickers, from popular balls to smoky cafes, from family celebrations to traditional pardons, Guy Le Querrec takes us into the intimacy of the inhabitants who make this region so rich.re.

Guy Le Querrec in Brittany is not another book on Brittany, it is the living memory of a great photographer.he.

A tireless traveler, Guy Le Querrec is recognized for his photographs of great jazz musicians. He has met and accompanied them since joining the prestigious MAGNUM Photo agency in 1976, founded in 1947 by Robert Capa, David Seymour, George Rodger and Henri Cartier-Bresson. For decades, he never stopped his back and forth trips between Brittany and the rest of the world. In Africa, he is called the griot, so much his images, always closer to the human, know how to find the right words to tell the stories.ires.

Jim Harrison prefaced his book in 2001On the trail of Big Foot with these words: Guy Le Querrec has the splendid but merciless eye of a tragedian ... These photos will light a fire in your mind, a fire that will last forever if you are a human being worthy of the name.om».
Preface by Michel Le Bris
Format 22.5 x 25.5 cm - 364 two-color inner pages
Hard cover - canvas back
ISBN 978-2-36510-050-2
Save
Save
Save
Save
Save
Save
Save
Save
Save
Save
Save
Save