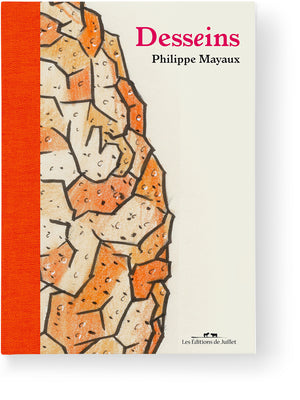 Desseins presents the interest that Philippe Mayaux,, contemporary surrealist, singular and protean, drawn to drawing, autonomous medium in his work.
In addition to the reproductions of a hundred works, the book includes a textxte
by Christophe Viart on humor in the work of Philippe Mayaux..
It is followed by a drunken interview between the artist and Loïc Bodin, plastic artist.ien.
----
Format 16 x 23 cm - Hard cover - Canvas back
140 interior pages in color
ISBN: 978-2-36510-057-1