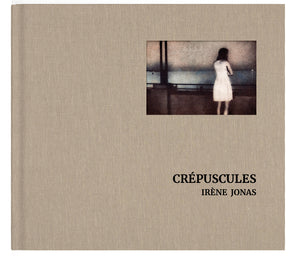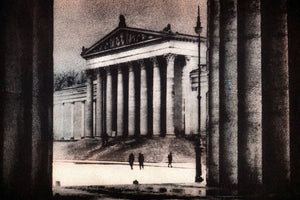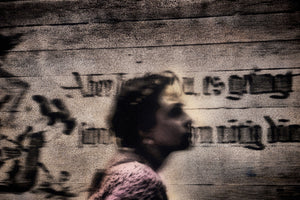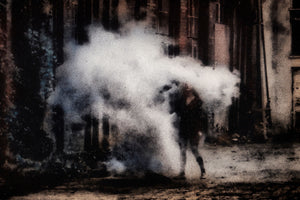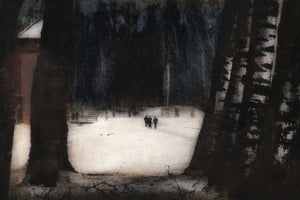 As a child, there are the serious and sometimes painful faces of adults who are silent when she enters the room, then sentences that come in bits and pieces over the years. Names and places that are remembered even before knowing who or what they correspond to. In this photographic quest carried out between 2018 and 2020, the common thread is the name of these places marked by history: Munich, Dachau, Prora, Nuremberg, Prague, Terezin, the Wolf's Lairup…

Starting from a black and white print which enhances the oil painting, the author accentuates the absence of landmarks between past and present, the confusion between dream and reality to merge intimate memory and historical memory.que.
Sociologist and independent photographer, Irène Jonas has been a member of the Revealing Agency since 2016. In 2018, she received the first FotoMasterclass prize..

---------
"Born at the end of the 1950s, I only knew of the war what was mentioned and little told about it. Yet it was still very close, perhaps too close, in people's minds. Child, when the white rectangle appeared. on the television, forbidding my access, I assiduously frequented the keyhole. The first images of this war and of the camps, it was alone in the corridor, my eyes riveted under the doorknob, that I saw them. There were those grave and sometimes painful faces of adults who go silent when I walked into the room, then phrases that have come in bits and pieces over the years. Names and places that signed up before I even knew whom. or what they corresponded to. Fears also, totally irrational, which made that I prepared every evening without saying anything my little suitcase, in case It was only much later that it was possible to make the link between the little story and History with a capital H. "grand H."
(Extract from the introduction)
The images, in addition to the introduction by Irene Jonas, are accompanied by texts by Camille de Toledo, writer, and Alain Keler, photojournalist MYOP agency.).

-------
The head draw consists of ten works accompanied by an original photo, painted individually and signed by the author, thus giving it an exceptional character. The price of this unique work is 300. Wrapped with care, the print on baryta paperryté  – 10 x 15 cm in a 13 x 19 cm    – will be slipped into a copy ofTwilight, also signed and numbered.
------
128 pages, 84 photographss
Canvas blanket
Format: 235 x 205 mm
ISBN: 978-2-36510-083-0