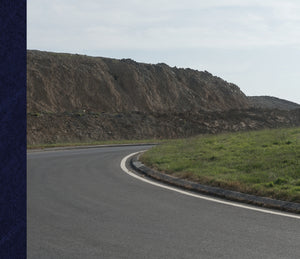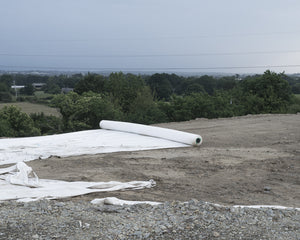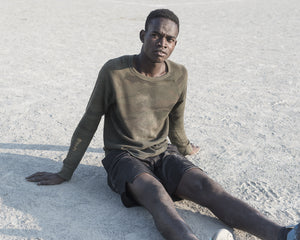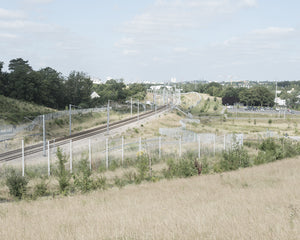 Head Edition: a book signed by the artists and a signed print of a photograph of your choice, please let us know in a message when orderingde) in the format 18 x 23 cm at the price of 90 euros, which you will receive at home. Limited edition of 2 x 15 copies.
Built from 1967, the Rennes ring road forms a ring around the city of 31 km. This road is bordered by spaces as varied as parks, industries, homes, shopping centers, or simply fields The photographic representation of this periphery is often attached to points of view showing the traffic or the developments for illustrative purposes , communication or documentation. Delphine Dauphy and Marc Loyon propose a photographic approach, both documentary and plastic, oriented on the organization of the city through its urbanization, its development and its infrastructures. They thus surveyed this bypass in one direction then in the other, standing near the road axis to identify the limits of the city and its expansion. The images are not intended to produce a descriptive state, but to orient the gaze towards an aesthetic representation of the development of these territories which opens a reflection on urban sprawl, on the representation of urban fringes and on the limits between the city and the rural space, highlighting the strata of the history of the construction of the city.ion de la ville.
-------
Preface by Yankel Fijalkow, sociologist and town planner
---------
Format 25 x 21.2 cm - 104 pages, 65 photographs - four-color printing - hard cover, canvas spine.