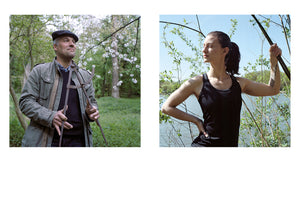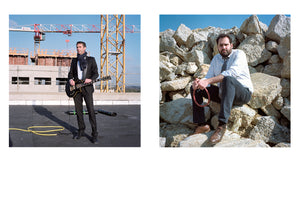 Élodie Guignard does not take pictures. Taking is not in his vocabulary. Élodie works for her model to give her. We could say whatle  «receives its image..
If the other gives nothing, it can only trigger a simple mechanical action on its device. This does not work. Photographing would therefore be for her a form of relation to the other. No kidnapping, theft, impromptu snapshot, photographic taking, Élodie's approach takes place over time. She's anti-paparazzi. The time for poetry is not the time for business. In the residency work that the photographer carried out for six months within a real estate company, the Lamotte Group, the challenge was high: to produce a portrait of the two hundred and thirty employees on thirteen sites in France. The ambition displayed was to bring out a particle of poetry in the world of work. She therefore asked everyone to bring a part of their privacy and to stage it in a place of their choice. It was necessary for Élodieait pour Élodie  « tame the subject as the Little Prince approaches the fox. Step by step, without a sudden gesture, establish a relationship between the one who gives himself up and the one who must freeze this moment. And it is also the story, in return for what he gives, of the fox who changes the Little Prince who receives.oit.
Élodie's sweetness played a key role in the adventure. His love of India is perhaps no stranger to it. But if we add the light from the South-West, the Breton rain or wind, the vagaries of personal or professional life, at the time of the fixed appointment, the probability that all the lights are green is low. It is probably humanity that is visible in these images; Élodie Guignard creates a link between people. êtres.
A strong and solid bond. A cement.
Text by Loïc Bodin, from the book
Interview with Élodie Guignard led by Isabelle Tessier, director of the Vitré 35 art library5)
Authors: Elodie Guignard, Loïc Bodin, Isabelle Tessier
16 x 23 cm - 112 inside pages in color - Hard cover
ISBN: 978-2-36510-056-4