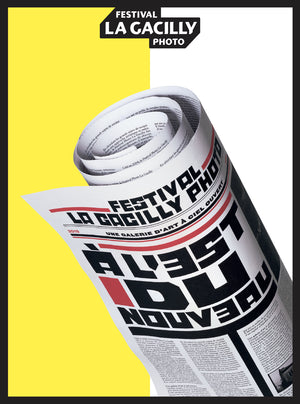 Year after year, the La Gacilly Photo Festival shows the urgency of leaving a sustainable environmental footprint for tomorrow, despite the permanent wounds made to the living world, by exhibiting ever more creative, ever more engaged, ever more luminous photography..
« In the east, something new» ?
For this 16eedition, the festival wanted to highlight artists from Russia and neighboring countries. First because 2019 marks the 300eanniversary of the collapse of the Soviet empire. Then because this breath of freedom was accompanied by a tremendous energy released from all shackles. Contemporary photography has benefited: focus on these talents from Moscow, Poland, Georgia and Estonia, still too little known to the French public.çais.
----------
Catalog produced in co-edition with the festival.
Graphics and layout by the workshopMichel Bouvet.
Thesite of the festival
----------
17 x 23 cm - 224 pages
Brooch