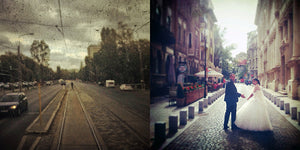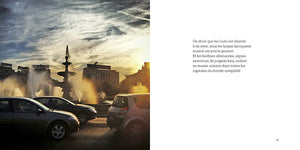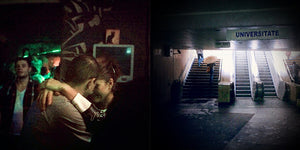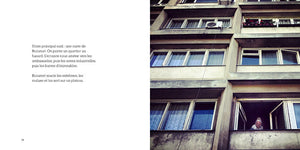 Best regards from Bucharest fromJuly Editions weVimeo.
« This is not a travel guide. This is the result of a trip without a guide. Of the lightning passage of two Western Europeans in an Eastern citadel which they did not know before and which they do not know more afterwards or so little. Like a one night adventure that would have lasted five days, the mistress being the city. You wonder: why Bucharest Because we had to leave and because here, the East is good. Because we could have sailed elsewhere and because sometimes, it is better not to ask questions. Because neither he nor I had ever put a quarter toe in Romania checked out. Far from the clichés associating constructivism and old women with kerchiefs carrying wood, the authors deliver us a visit in the form of a wandering in a city full of life, disorganized, where the stigmata of despots rub shoulders with uninhibited, free and European youth. libre et européenne.
Romain Joly is a photographer, Nicolas Legendre is a print journalist. They both work at the magazineRennes Monthly.
Authors: Romain Joly - Nicolas Legendre

14 x 14 cm - 72 pagesinterior in color - soft cover
ISBN: 978-2-36510-038-0