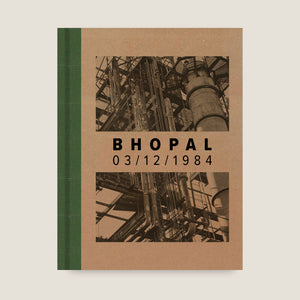 Who knows Bhopal, the Baghdad of India, for its magnificent mosques or its palaces from another age In the collective imagination, Bhopal, since December 1984, has been nothing more than the city of the worst industrial disaster in history . A catastrophe that begins in the silence of a winter night. It doesn't sound like a toxic cloud escaping from a factory, even if it was installed in the heart of working-class neighborhoods and in the immediate vicinity of slums that provide cheap labor..
Overnight, and over the next few days, tens of thousands of people will die in horrific suffering.
In Bhopal, no one knew exactly what the gas that leaked from the Union Carbide factory, where a pesticide supposedly supposed to ensure the growth of Indian agriculture was made, was made of. So no one will know how to treat the residents who were swarming into hospitals or dying on the sidewalks. The secret was well kept by the Indian subsidiary of the American multinational. Industrial secret it will be said. Deadly secret, of course.
35 years later, Isabeau de Rouffignac and Florence Traullé returned to the scene of the tragedy, which hides another. The disaster, as the inhabitants of Bhopal say, it was certainly that night that rocked an entire city but it was also, before the leak in December 1984, the slow pollution of underground water, the result of years of toxic waste. dumped without real precautions.s.
Format: 21 X 28 cm.
Cover: cardboard, and screen printed.
208 pages, 170 photographs.