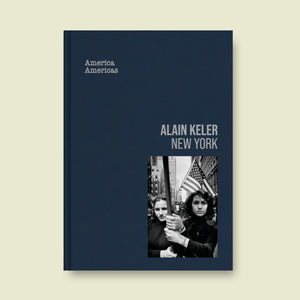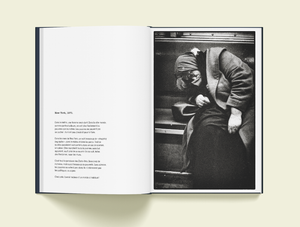 In 1971, at only 26 years old, Alain Keler arrived in the United States to join his love, an American met during a trip to Asia. A suitcase containing his photos under his arm, he has in mind the images of the greats: Cartier-Bresson, Winogrand, Weegee, Strand, Lewis Hine 

Between odd jobs, he greedily photographs his adopted hometown, makes a foray into Washington during Richard Nixon's second inauguration, and finds himself at the heart of protests and celebrations. His gaze sharpens, confronts the street, the crowds, the daily life of New Yorkers, Coney Island, Manhattan or Little Italy with, already, the tenderness and empathy of the gaze that we know him.

Young Alain's dearest wish was to become a professional photographer. One day, he lands an appointment with John G. Morris, legendary director of photography of theNew York Times, which gets him an it's not very exciting about his job. Twenty-six years later, G. Morris would call him to announce that he had won the W. Eugene Smith Prize, the most prestigious award given to a photojournalist. Alain is one of the only French, with Gilles Peress in 1984, to be a winner.t.

It was at the birth of a photographer's life thatAmerica Americas invites us, by immersing us in a New York of the 70s which has now passed, that of John Dos Passos, Damon Runyon or Martin Scorsese.

America Americas is a found treasure. Some negatives were not developed for the first time until March 2020, during the first lockdown, and many images are unseen to date.
--------
160 pages
± 100 photographs
Hard cover
Format: 170 x 245 mm
ISBN: 978-36510-093-9