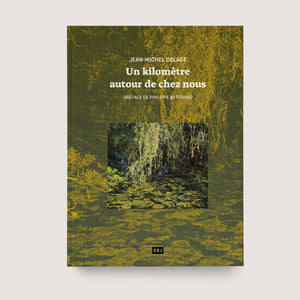 One kilometer is the authorized walking perimeter during the spring 2020 confinement. Jean-Michel Delage photographed La Bohalle, his village, daily, to bring a simple and empathetic look to those who live there.
« It was almost obvious for the photographer Jean-Michel Delage to take advantage of the pause caused by the confinement, to think about exposure times. The project to suspend this extraordinary time, itself suspended, was very close to the situation of the new inhabitant that he is. The intention was therefore twofold: to measure oneself against a new living environment and to integrate oneself into it by giving it intensity in contact with the natives, to use the ill-fitting term for natives to differentiate themselves from others.»
Extract from the preface by Philippe Bertrand (Campaign notebooks, France Inter).
160 pages - 90 photographs Hardcover - Format: 180 x 240 mm ISBN: 978-2-36510-088-55